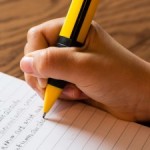 English writing & ...
This is a private group for students who enrolled course "English writing & reading (G8)-Spring-2 students". Teacher will assign homework in the group – forum, students can submit homework via group-Docs.
如何使用Ustar论坛和课程组提交作业
https://www.loveustar.com/how-to-use-ustar-forum-and-group/
This is a private group. To join you must be a registered site member and request group membership.